B Connected boyd gaming card
Boyd Gaming has updated and relaunched its B Connected loyalty program. The Las Vegas-based company announced Monday that the program is available at the company's recently acquired properties at the Aliante Hotel and Cannery in Las Vegas, as well as other Boyd's casinos across the country.
Matt Ryan, senior vice president and chief marketing officer at Boyd Gaming, said the program offers cardholders new rewards, discounts and benefits, and customers can trade in their cards for new ones, with five tiers based on player spending levels.
New levels and the number of points required to reach them: Ruby (0-749), Sapphire (750-14,999), Emerald (15,000-49,999), Onyx (50,000-199,999), and Titanium (200,000 and higher). Earn points for playing slot machines, table games, poker, racing and sports betting, and bingo. Points can be redeemed for free games or discounts on retail purchases. Rewards based on player level include quarterly stays at Boyd Hotels, annual Holland America Line cruises, annual trips to Hawaii using airfare credits, and other Bahama resort perks.
Cardholders also get discounts at program partners, including Advantage Rent a Car, and access to annual Boyd Gaming promotions and contests like Pick the Pros and Trees of Hope. Players can earn benefits for one calendar year after leveling up, but all points expire on December 31 of each year, and players must then rebuild their rank.
Boyd Rewards Loyalty Program
Sign up for the Boyd Rewards loyalty program, one of the most flexible and rewarding multi-property player cards in Las Vegas. The new Boyd Rewards loyalty program is free and has multiple tiers, each tier bringing you more benefits, rewards and recognition. It is the ultimate accessory for the seasoned player.
To register, simply visit the Boyd Rewards Loyalty Program booth and fill out the membership form. Receive your card today and start earning savings immediately at any of 18 Boyd Rewards hotels nationwide.

Boyd Rewards Reward Tiers
Ruby: Ruby level is automatically included when registering.
Sapphire: Earn 750 tier points per year to reach our Sapphire tier.
Emerald Tier: Earn 15,000 Tier Points per year to reach our Emerald Tier.
Onyx: Earn 50,000 tier points per year to reach our Onyx tier.
Titanium: Earn 200,000 Tier Credits per year to reach our Titanium tier.
All you need is a Boyd Rewards loyalty card to get benefits and rewards at Aliante Casino + Hotel + Spa, Gold Coast, Cannery Casino Hotel, Orleans, Sam's Town, Suncoast, California when playing slots and table games. and the Main Street Station in Las Vegas.
The biggest change guests will see at B Connected is the new rating system. The new B Connected comes in five grades – Ruby, Sapphire, Emerald, Onyx and Titanium. B Connected previously had three public tiers. Titanium is brand new, whereas Onyx was previously only available to guests by invitation.
Each B-Connected tier offers better reward levels based on play at the casino. Guests can level up by playing more games and earning more tier points. The higher the level, the richer the rewards. Below is a breakdown of how many Tier Credits a player needs to earn each year to level up.
Ruby 0 – 749 level points
The Ruby Card is where it all started. In addition to earning tier points by upgrading to Sapphire, Ruby cardholders can also earn discounts on hotel stays, buffets and retail purchases, as well as discounts on exclusive partners and other game-based specials.
Sapphire 760 – 14,999 Tier Points
Earn 750-level credits each year to earn Sapphire status. Sapphire cardholders earn Boyd Rewards points that can be redeemed for dining and FastPlay. Enjoy 2 free nights at Baha Mar in the Bahamas.
Emerald 15,000 – 49,999 Tier Points
If you collect 15,000 tier points per year, you will reach the Emerald tier. Emerald members receive special benefits such as free aboard Holland America Line cruises, Las Vegas, Nevada or Baha Mar stays in the Bahamas. Plus VIP property amenities. That pleases Boyd Rewards.
Onyx 50,000-199,000 Tier Points
If you collect 50,000 Tier Points per year, you will reach the Onyx Tier. Onyx members receive exclusive benefits such as complimentary Holland America Line cruises in an ocean view stateroom, stays in Las Vegas, Nevada or Baha Mar in the Bahamas. And the luxury gift of the year. Plus VIP property amenities. Not bad, B rewarded.
Titanium 200,000 Tier Points
This is as good as it gets. If you accumulate 200,000 Tier Points per year, you will reach Titanium Tier. Enjoy great benefits and once-in-a-lifetime experiences with the Boyd Rewards Titanium Card. Benefits include complimentary Holland America Line cruises in ocean view staterooms, trips to Las Vegas, Nevada, the Bahamas, and a trip to Honolulu, Hawaii. And B unforgettable experience or extraordinary annual gift. and the hotel's VIP facilities. It would be nice to be recognized by B.
Collect points
You can earn Tier Points and Rewards Points at all track slots and table games in Las Vegas, as well as Keno, Bingo, Poker, Circuit and Sportsbook. Many local Las Vegas casinos (Gold Coast, Orleans, Sam's Town, Sun Coast) offer recurring multipliers, which can come in handy if you live near a Boyd Gaming property. Because property locations and tier earning rates vary, there is no one-size-fits-all formula for earning Players Club Points.
For example, 1,000 points might equal $1 in cash, but that number will be different if you are a Ruby cardholder versus a Sapphire or Emerald cardholder. You can see the different discounts below. The B-Connected rules stipulate the following:
All benefits, including card points, are based on the member's game evaluation level. Rated games will vary by machine/game type, denomination, average stake and game length, at the sole discretion of Boyd Gaming Corporation.
Casinos in Las Vegas are divided into two groups – downtown (Main Street Station, California and Fremont Hotels) and local (Gold Coast, Orleans, Sam's Town and Sunshine Coast). You'll see different offers and win rates in each casino zone. They also have different rates outside of Las Vegas.
Grade allowance
Each level includes the benefits of the previous level. There isn't much difference between an entry-level Ruby and a mid-range Sapphire. When you reach Emerald tier, you'll really see the extra tier benefits. Boyd Gaming casinos are all considered neighborhood/neighborhood casinos, but the highest level of perks is good for tourists. IMPORTANT: Each casino has slightly different tier perks.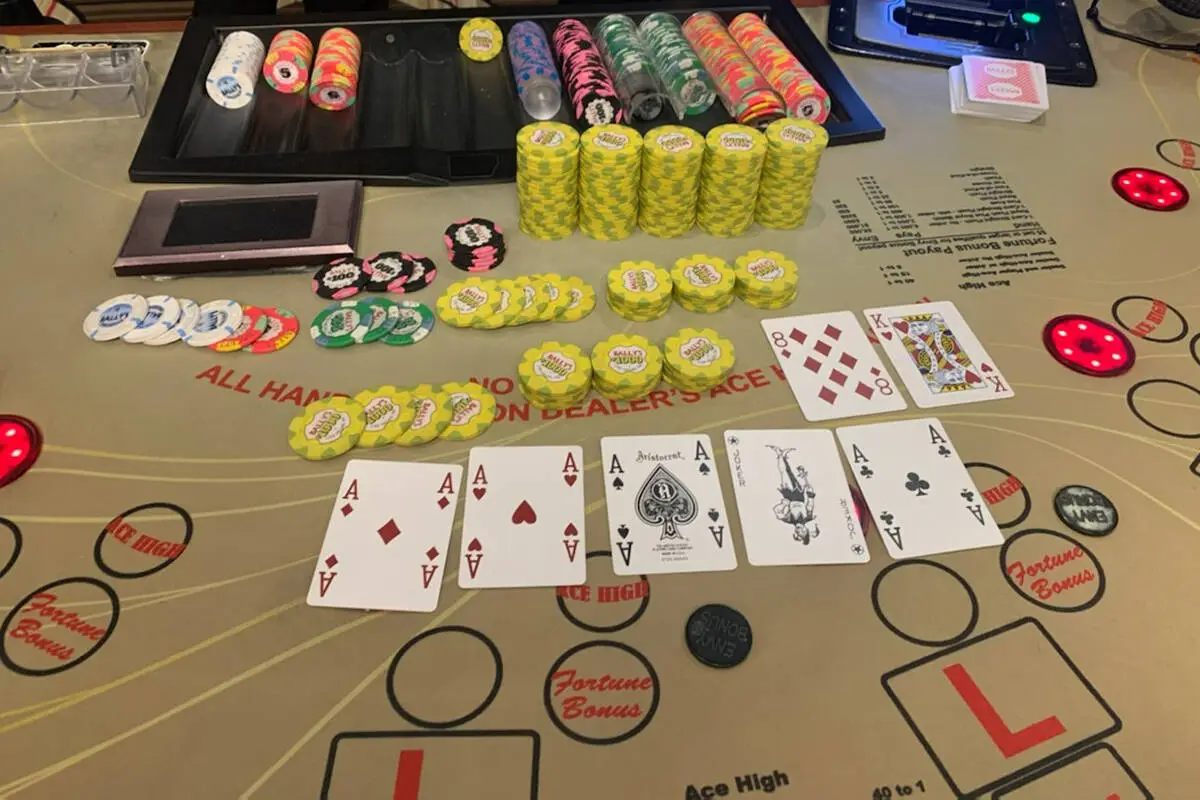 Participate in casinos
For brevity, I'll limit myself to Las Vegas, which is home to 7 of the 14 Boyd Bookmakers in the US. Casinos in downtown Las Vegas include the California, Fremont Hotel and Main Street Station, and local casino clusters include Gold Coast, Orleans, Sam's City and Sunshine Coast.
B connection site
B Connected is available in Aliante, California, Fremont, Gold Coast, Main Street Station, Orleans, Sam's Town and Sunshine Coast in Las Vegas. The Cannery and Eastside Cannery in Las Vegas are not B Connected Casinos, although they are owned by Boyd Gaming.
Boyd Gaming Club also maintains offices in the following locations in the United States:
Amelia Belle, Delta Downs, Evangeline Downs, Sam's Town Shreveport and Treasure Chest in Louisiana
Par-A-Dice, Illinois
indiana blue chip
Diamond Joeworth, Iowa
Mississippi of Sam's Town Tunica and IP Biloxi
Boyd Gaming plans to roll out the B Connected program to additional properties nationwide in early 2019. Valley Forge Casino in Pennsylvania is expected to be the first choice for the new casino.